Shopping Basket
Your Basket is Empty
There was an error with PayPal
Click here to try again
Thank you for your business!
You should receive an order confirmation from Paypal shortly.
Exit Shopping Basket
It can be heartbreaking when we have to say goodbye to our beloved horses. What can we do and where can we turn?
Some people find ways to honour their horse's memory through horse hair jewelry, framed pictures, etc., but it is not always enough. As we learn of the heartbreaking story of Stephanie Lees, who was devastated by the loss of her beloved horse Jake and ended her life only a day after putting him down. For the full story, click on the link at the bottom of this post. 
Thankfully, the Western College of Veterinary Medicine in Saskatoon now has a social worker on staff, who can assist in a variety of ways, including grief counseling. Erin Wasson has horses and understands the difficulty in losing a beloved companion. She is available to accompany Field Service clinicians on farm calls (if requested by the owner). 
If you have questions or would like to get to know Erin better, you may call her directly at (306) 966-2852, or if you would like more information, please visit the WCVM website at 
www.usask.ca/vmc
 (services).
Thank you to Dr. Kate Robinson for this valuable information! Our thoughts and prayers go to the family and friends of Stephanie!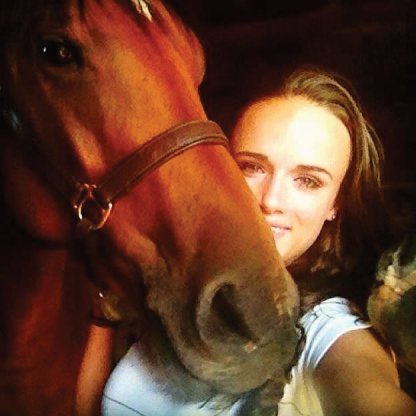 Earlier this year the world lost a beautiful young lady and gifted rider by the name of Sydney Ellis. Her family and friends continue to feel her absence and miss the light that she was. They have created a bursary in her name at the University of Saskatchewan. They have also continued to use their heartache to educate others on the realities of texting while driving, so that other families will not have to feel that sorrow and brokenness. Her beautiful life was taken away and has forever changed their lives. So please think of Sydney and her family when reaching for your phone while driving, so that we can all continue to live #4Syd! 
I feel blessed to have known this amazing person, who grew from a tough little cookie into a beautiful talented young lady leaving this earth far too soon! It is my pleasure to be able to instruct an equine first aid course in Alberta, coordinated with her mom Tami, with a donation from this course being made to the Sydney Ellis "True Grit" Bursary for Excellence in Equine Medicine. If you would like to attend this course, please feel free to email me at
[email protected]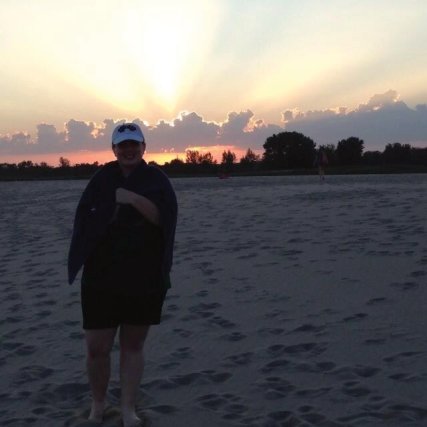 Thank you 
Equi-Health Canada
 for the nomination! Looking forward to seeing the videos from our other instructors who were nominated. Let's do this EHC/EFA USA Instructors! Go Team!
‪
You can view the video on the Equine Wellness Education Facebook page.  If you have yet to be nominated, please consider donating to this worthy cause, or to a cause near to your heart! 
While this does allow for some creativity, please use caution when involving others, especially animals. Safety first! "For the Life of the Horse" 
/